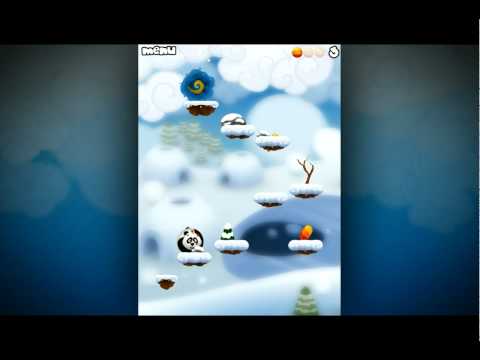 When the gorillas steal the ice cream, it's time to get rollin'. Guide the adorable panda into each portal while collecting the frozen sweets along the way in this unforgettable physics-based puzzler. Simple to play but tough to master, you'll be screaming for ice cream along with the rest of us.
Seventy-two cute, challenging levels stretch from the jungle to outer space.
ollect the three popsicles in each stage to rack up high scores.
Use objects like bouncing balloons, moving platforms, switches and even anti-gravity to get the popsicles.
Intuitive touch controls give you complete control over the panda's spin and momentum.
Perfect physics-puzzle gameplay for all ages.
"It's a super casual puzzle game that customers on the App Store have basically voted with their wallets in telling Chillingo 'We want more of this, please.'"

— TouchArcade
"Roll in the Hole by Chillingo is a freaking adorable game..."

— TouchGen
"Panda + ice cream + gorilla = more adorableness in the vein of Angry Birds."

— IGN
"...I can't help but think that it will be a smashing success."

— 148Apps
"Best of E3"

— AppAdvice