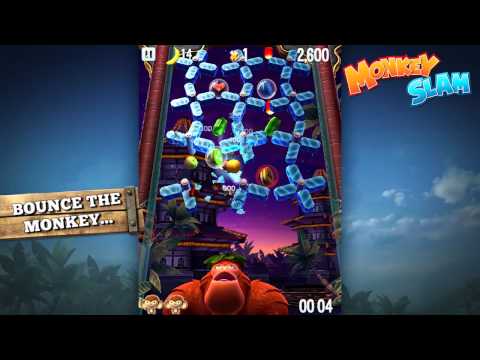 Monkey and Ape are make a great team; monkey bounces around smashing the blocks and ape gets to chomp on all the juicy fruit that falls down! Take control of the comic duo in this brick-breaking game that's unlike any other.
Monkey Slam really comes to life on screen with its colorful 3D levels and characters, and stylish special effects.
Features 4 Worlds; Monkey Reef, Far East, Jungle Island and Space World.
Collect a variety of power-ups (and watch out for power-downs!) as you play.
Use bananas to blast the bricks and help monkey out of a tight spot!
Universal; plays great on iPhone, iPod touch and iPad.